Ocean Liner SS Hanseatic (1956, West German)
About the kit:
Scale 1:150
Length of hull - 1337 mm.
The kit includes a hull (fiberglass), detailing (material - plastic), drawing.
The model can participate in the class F-2.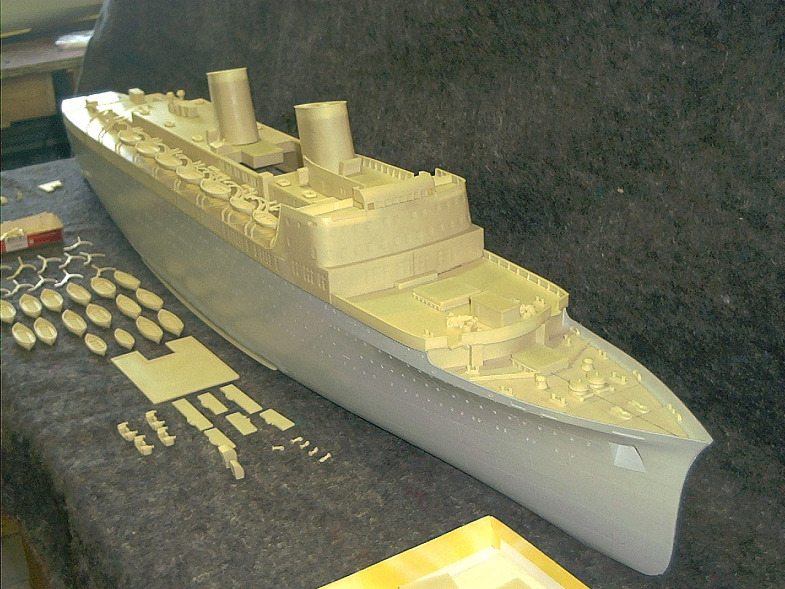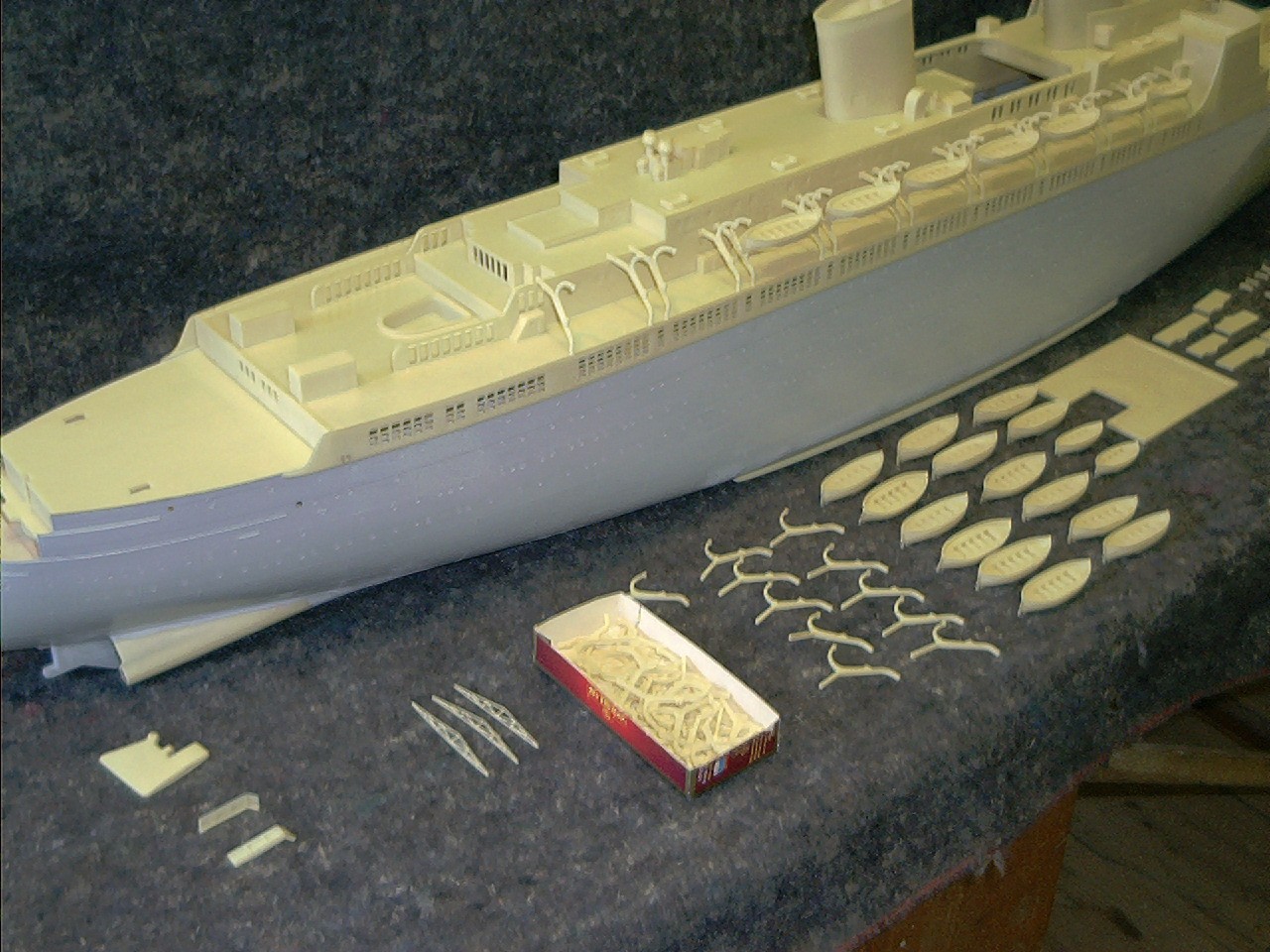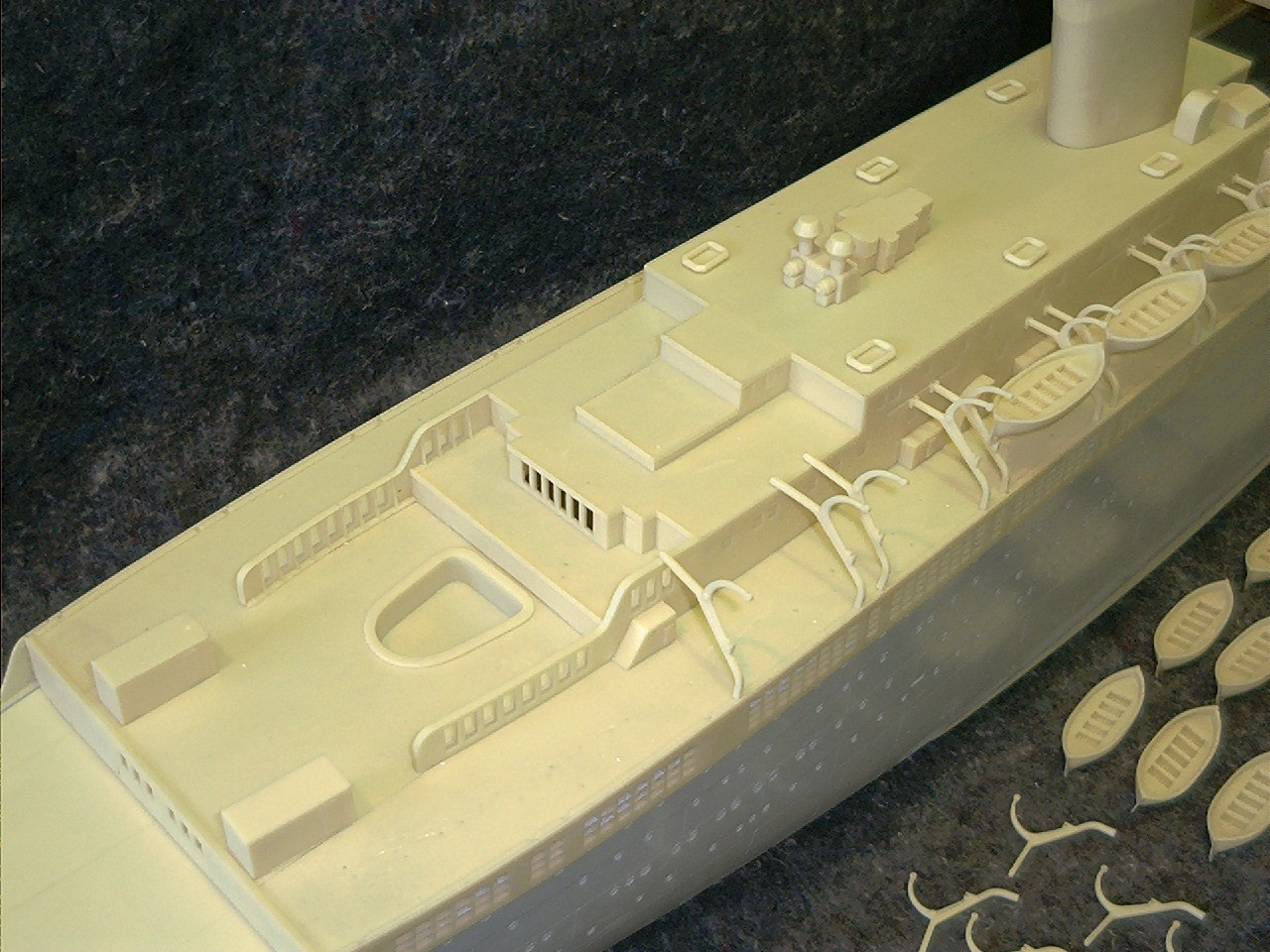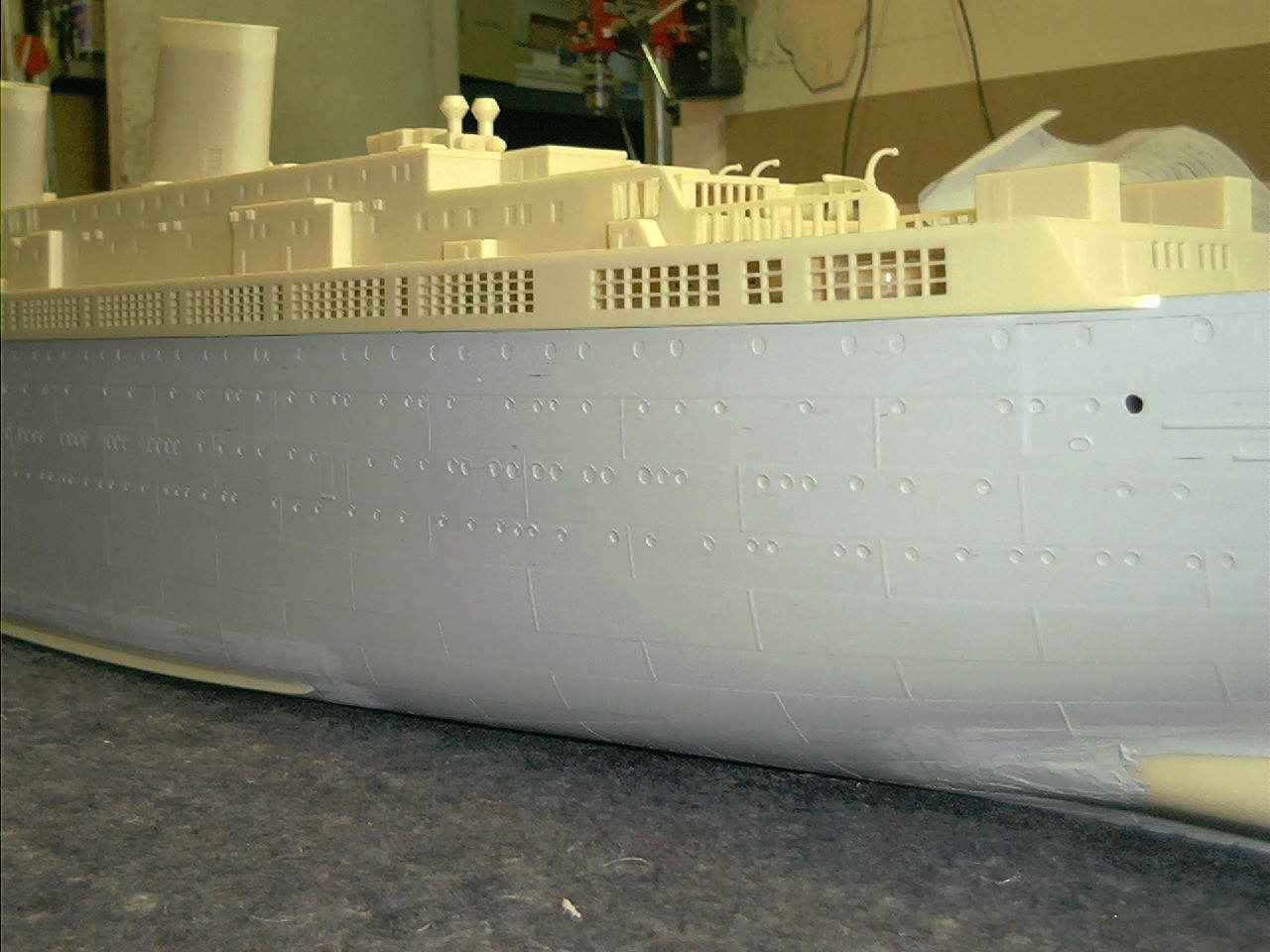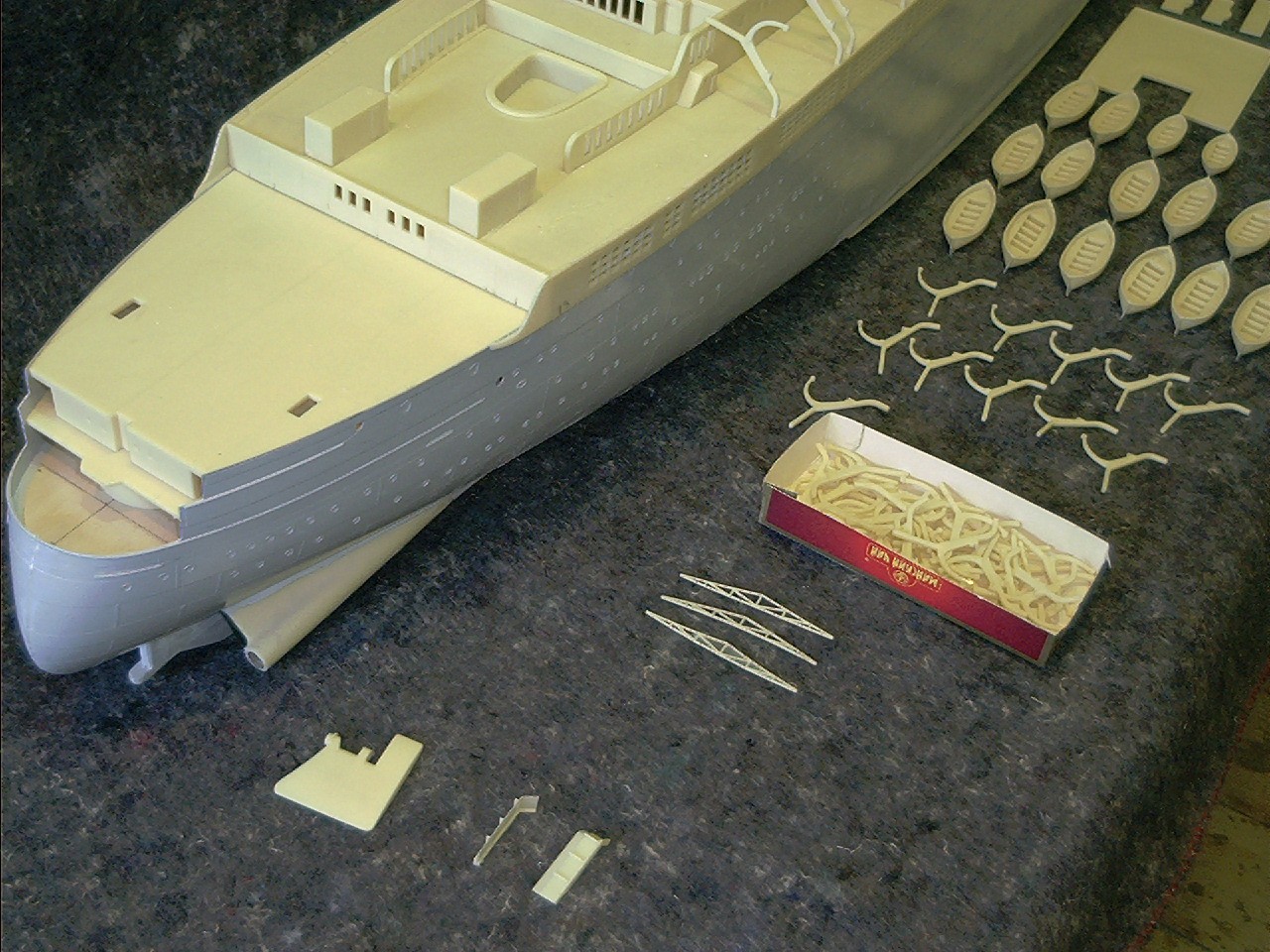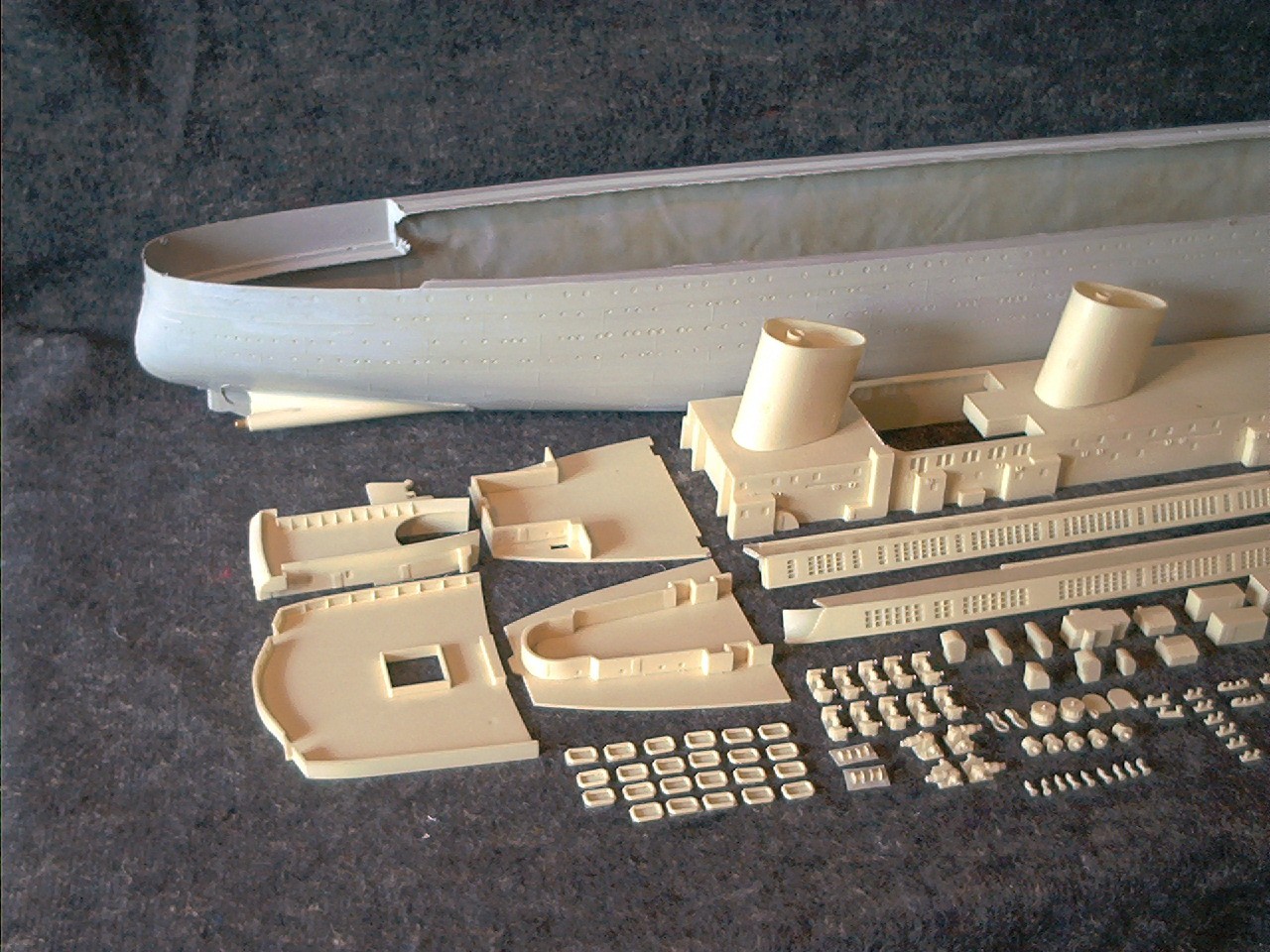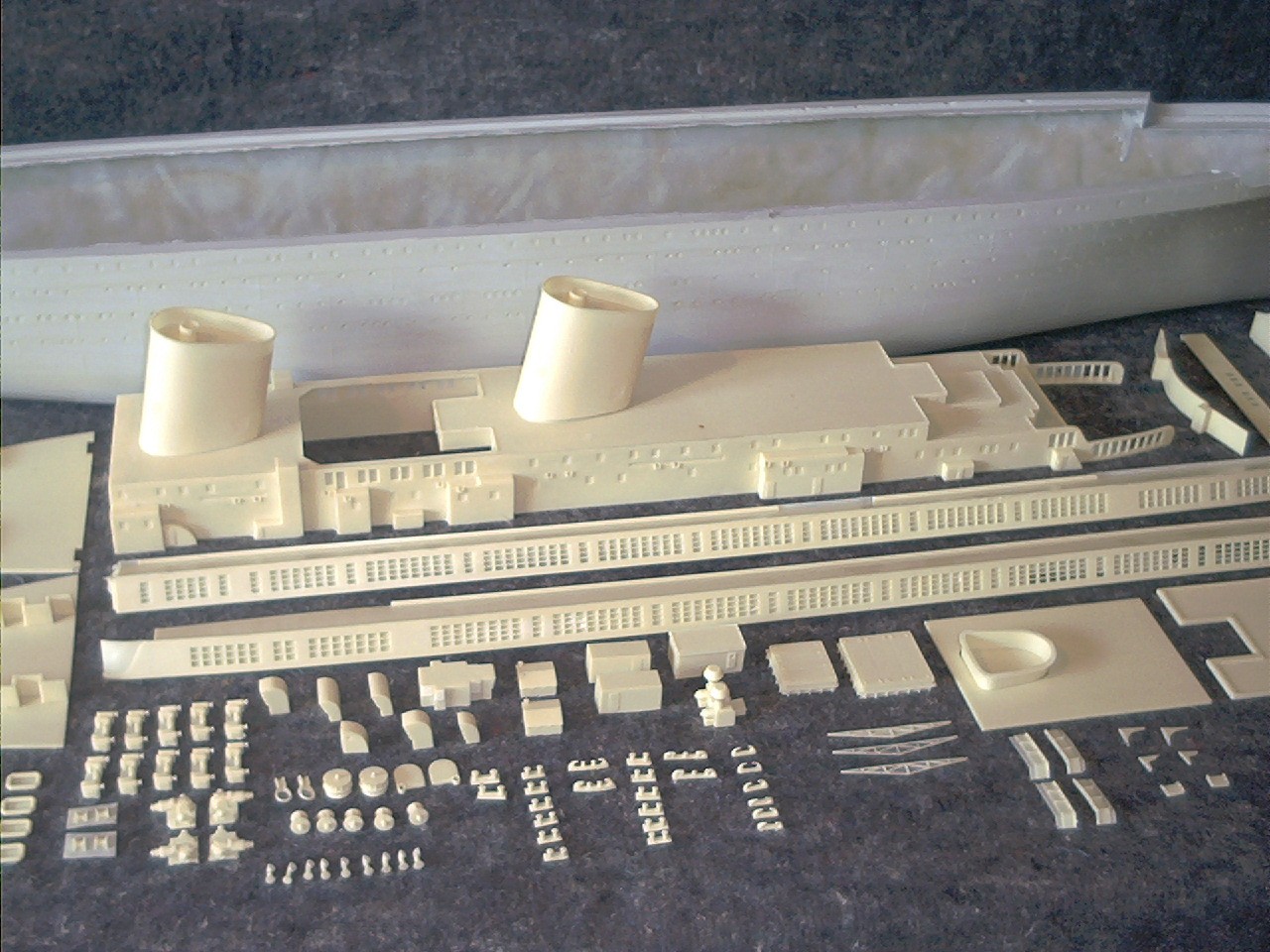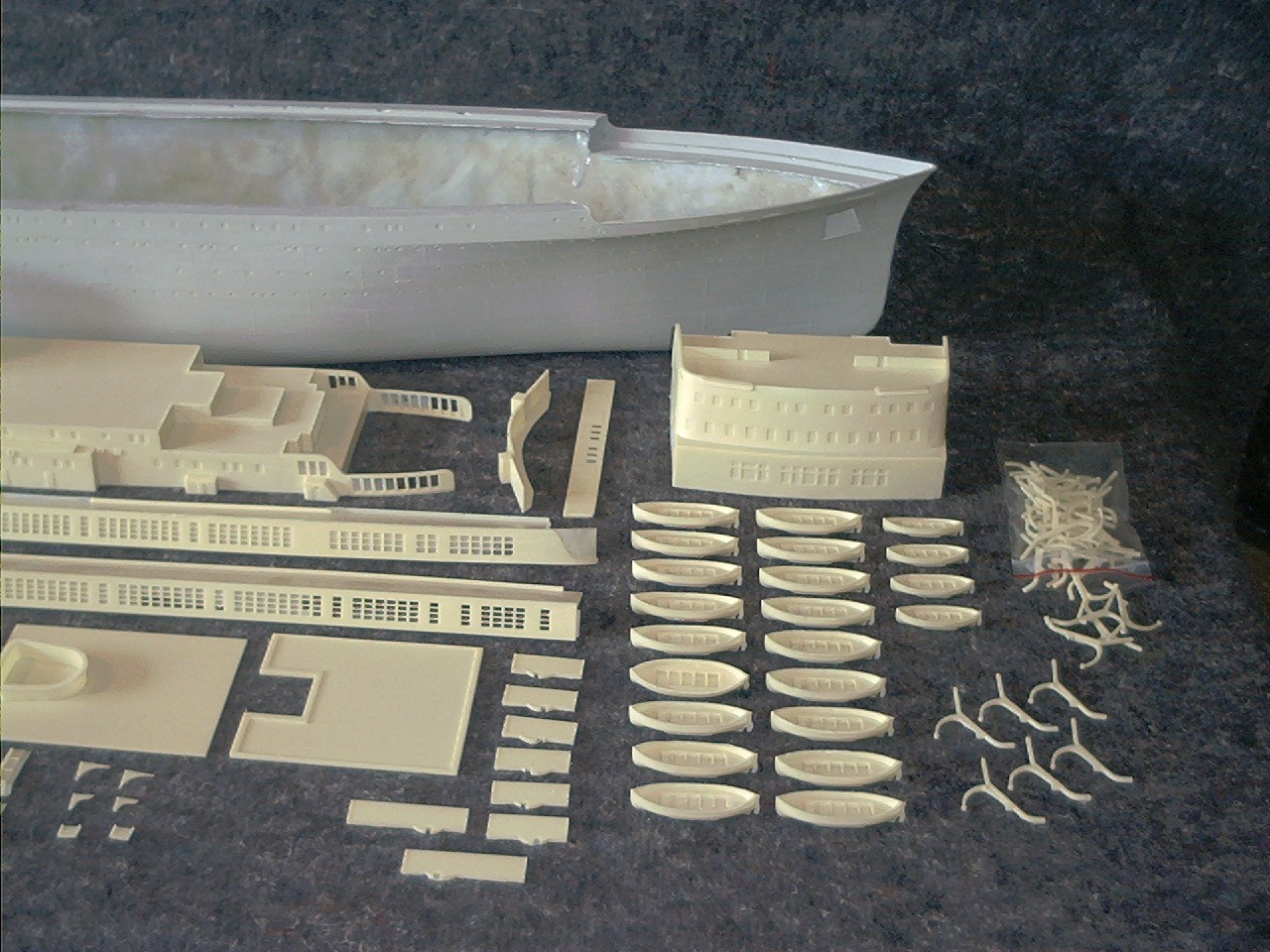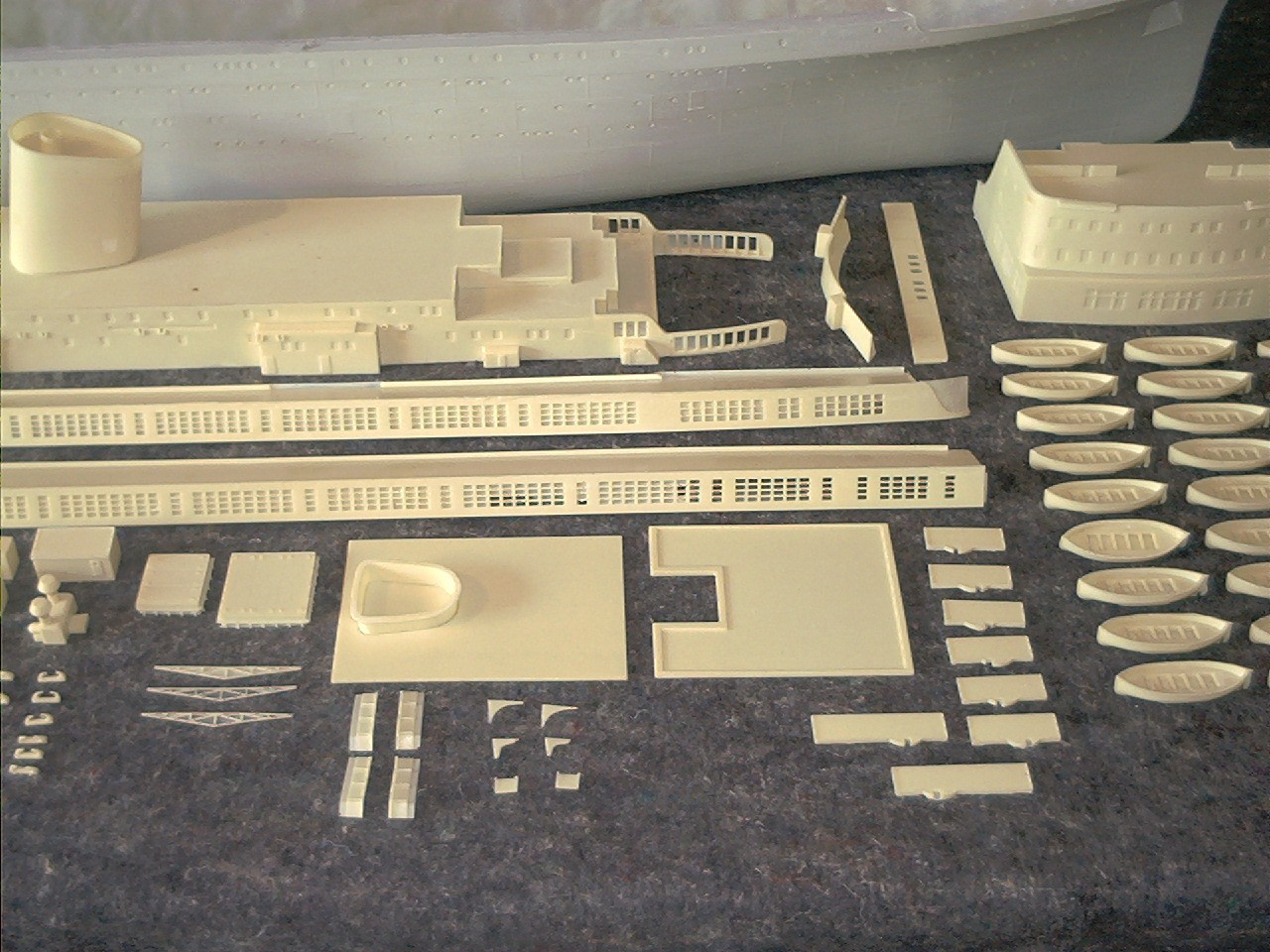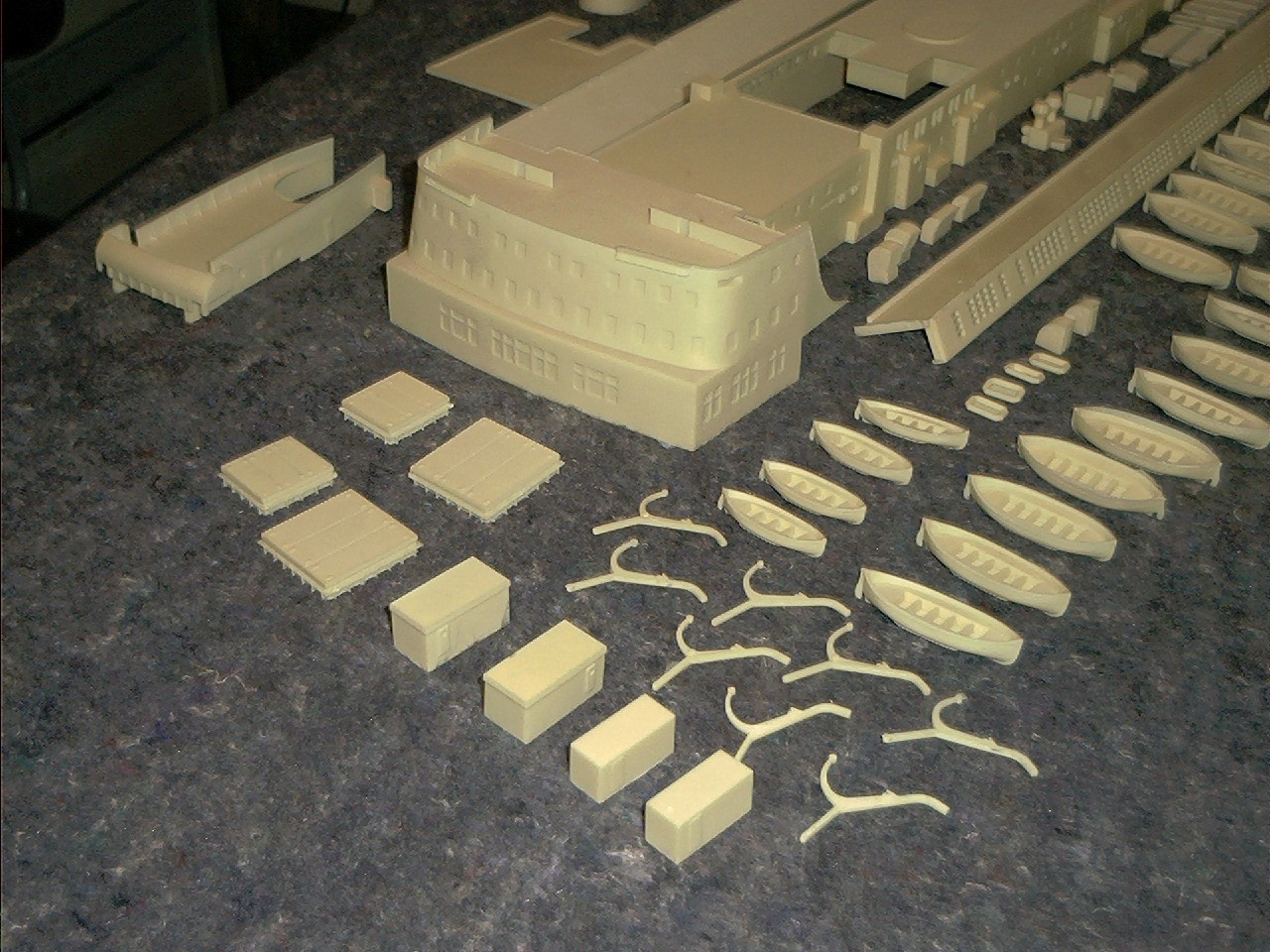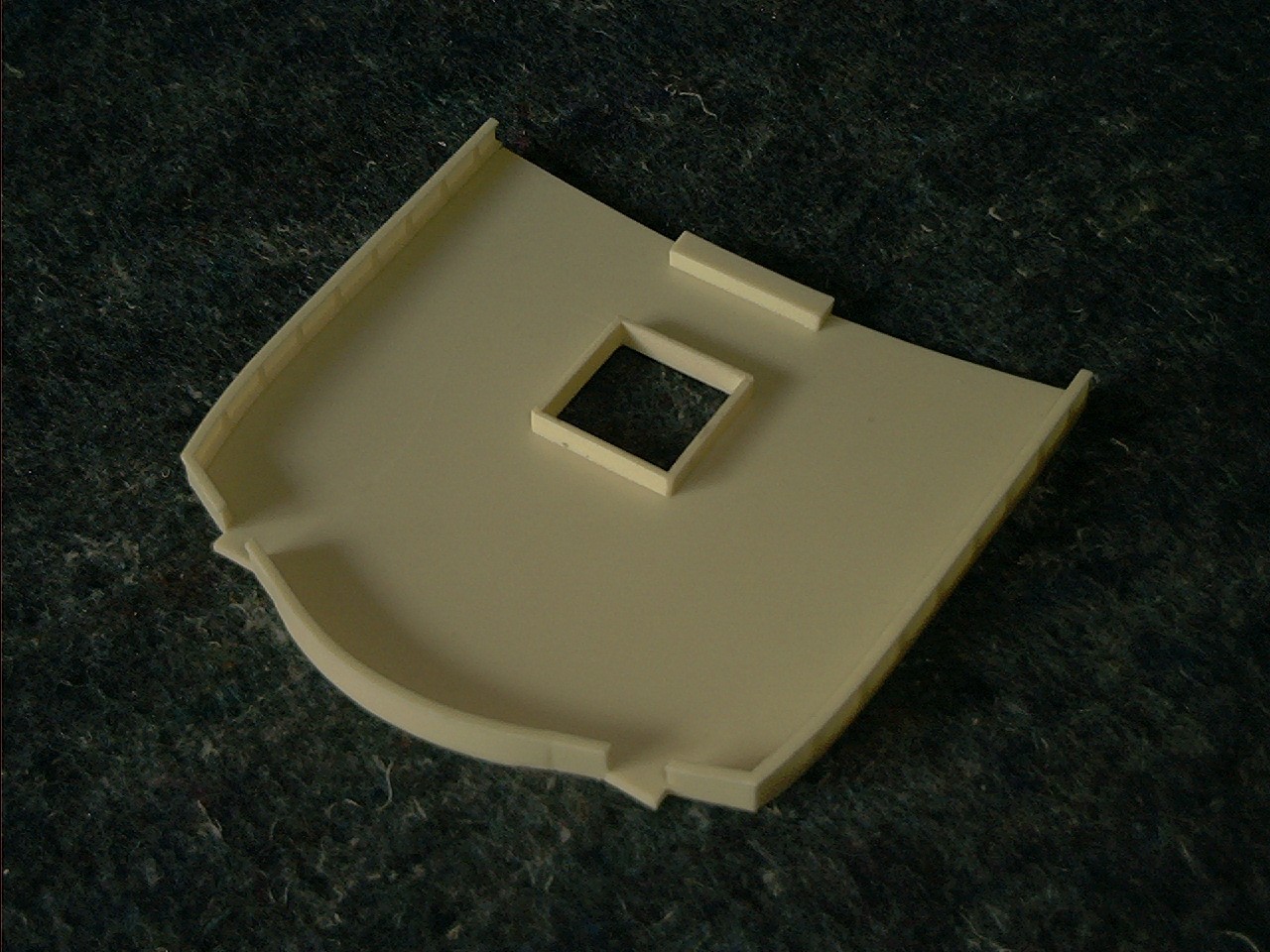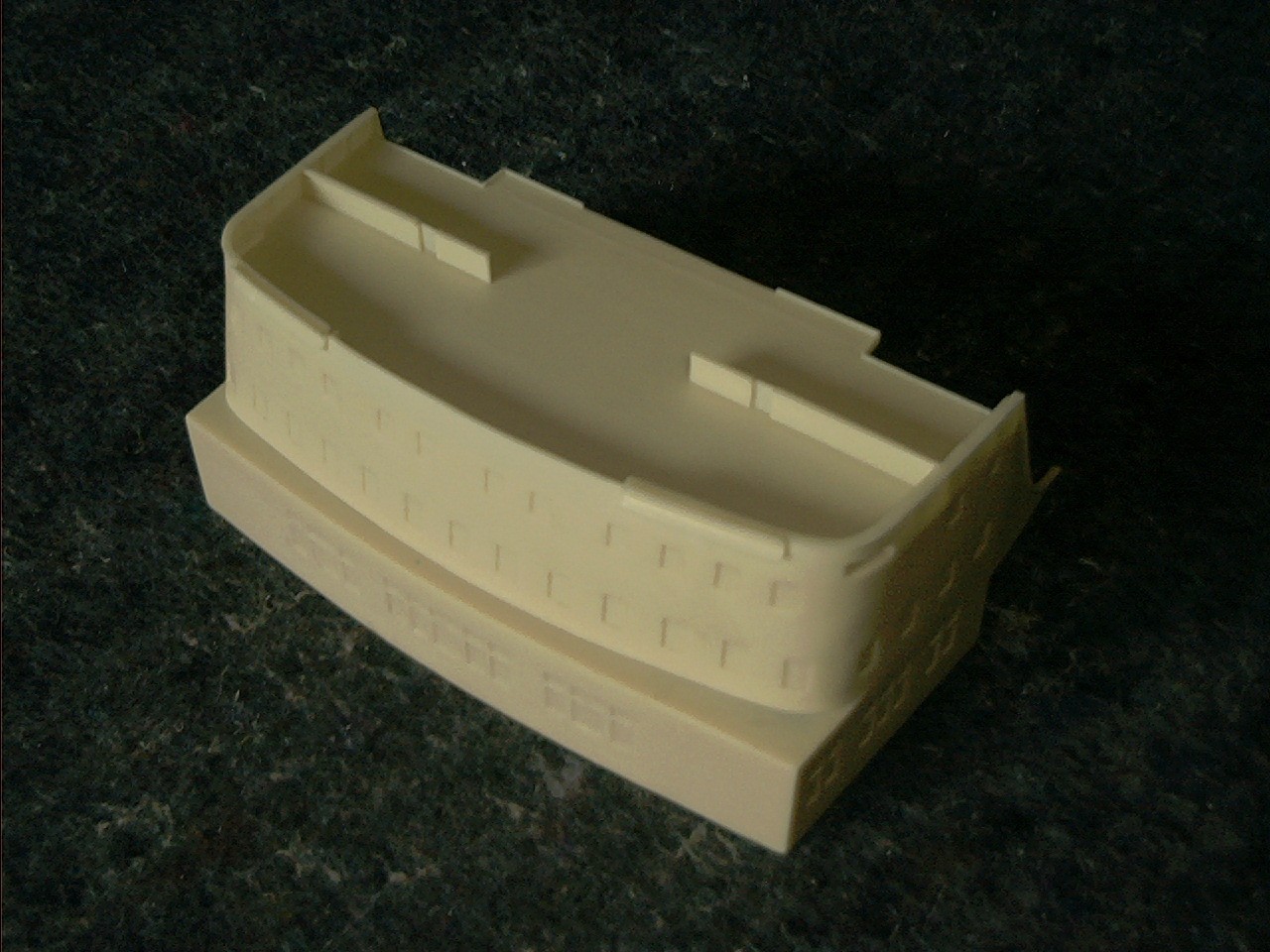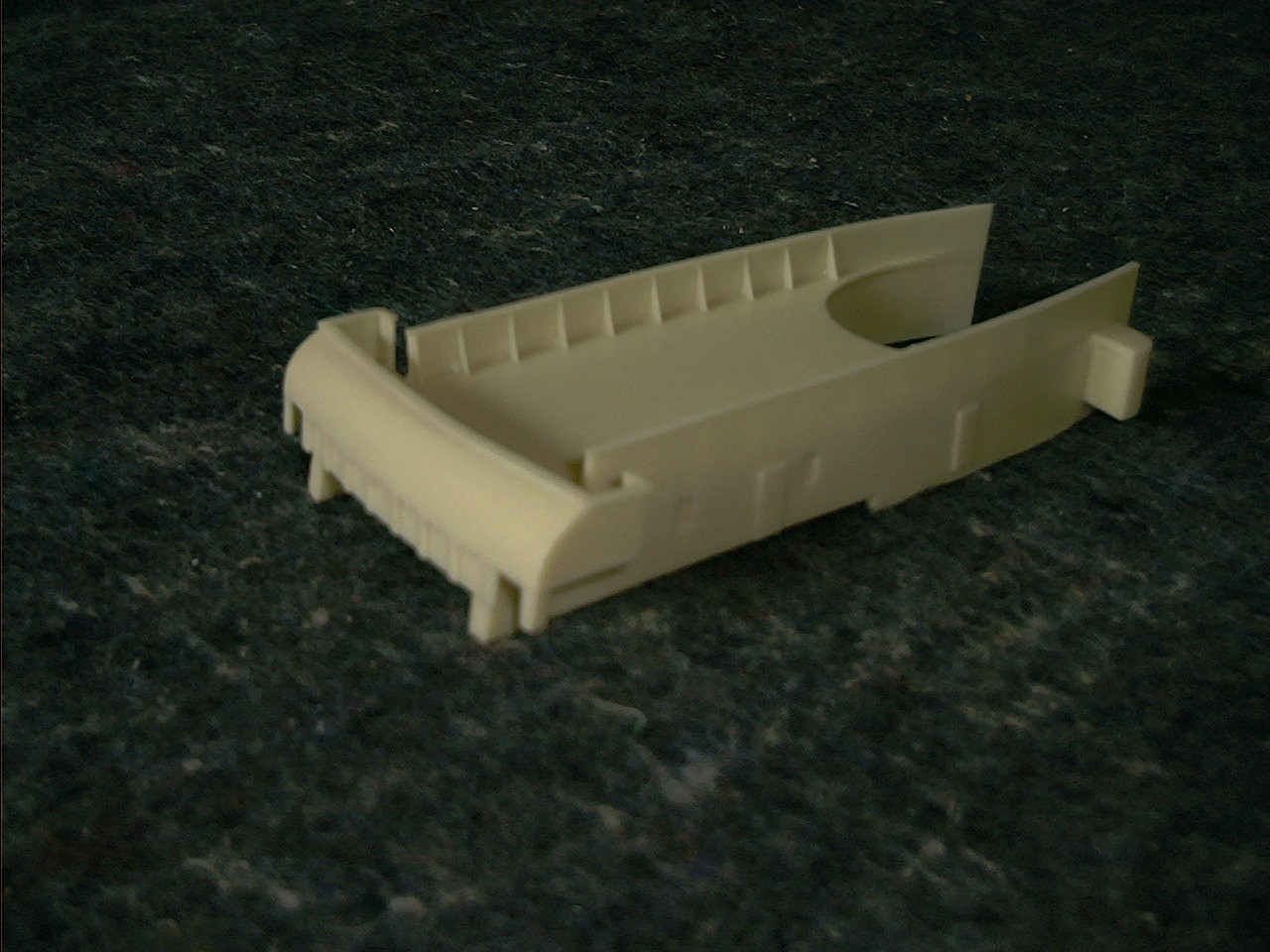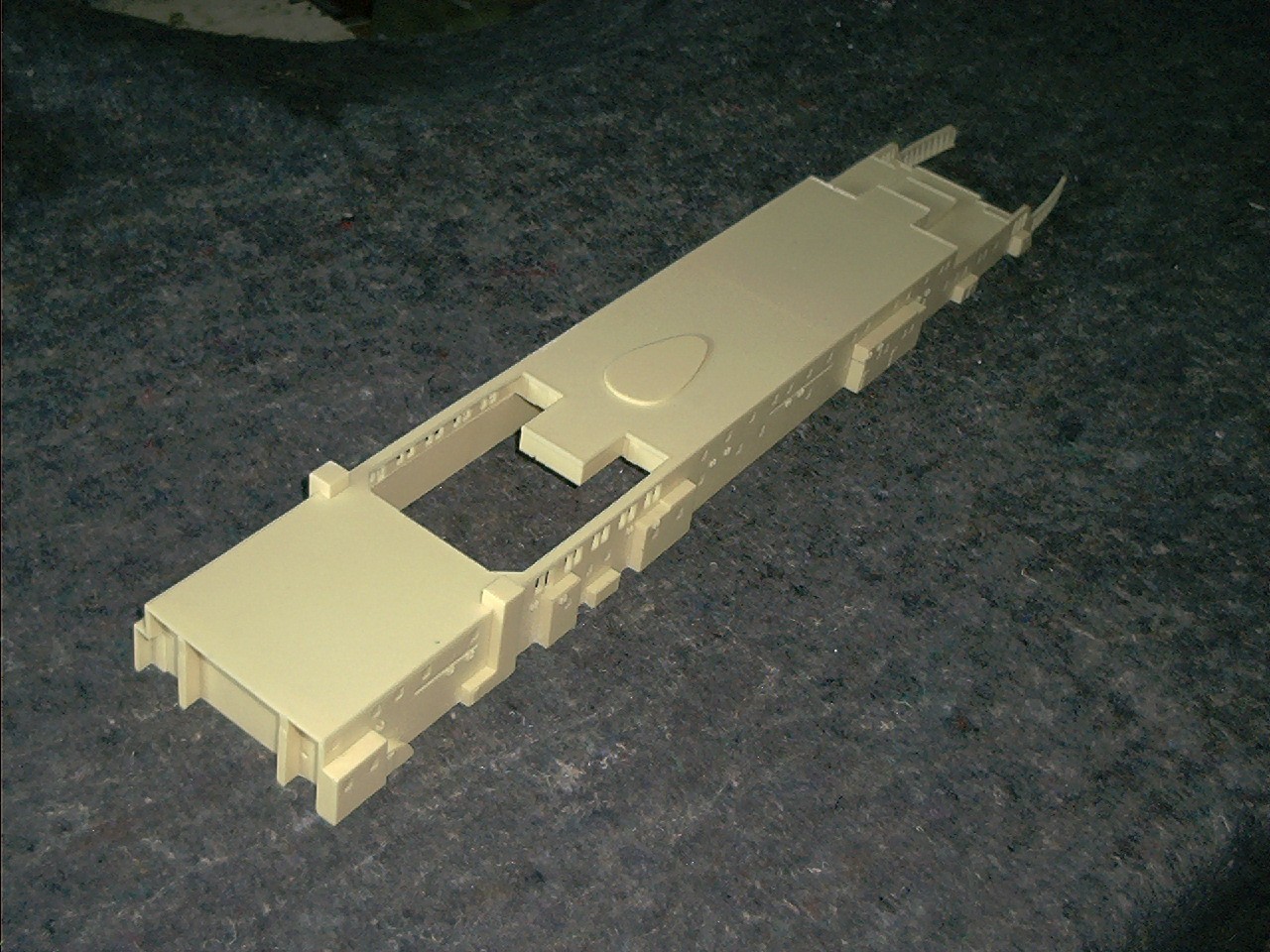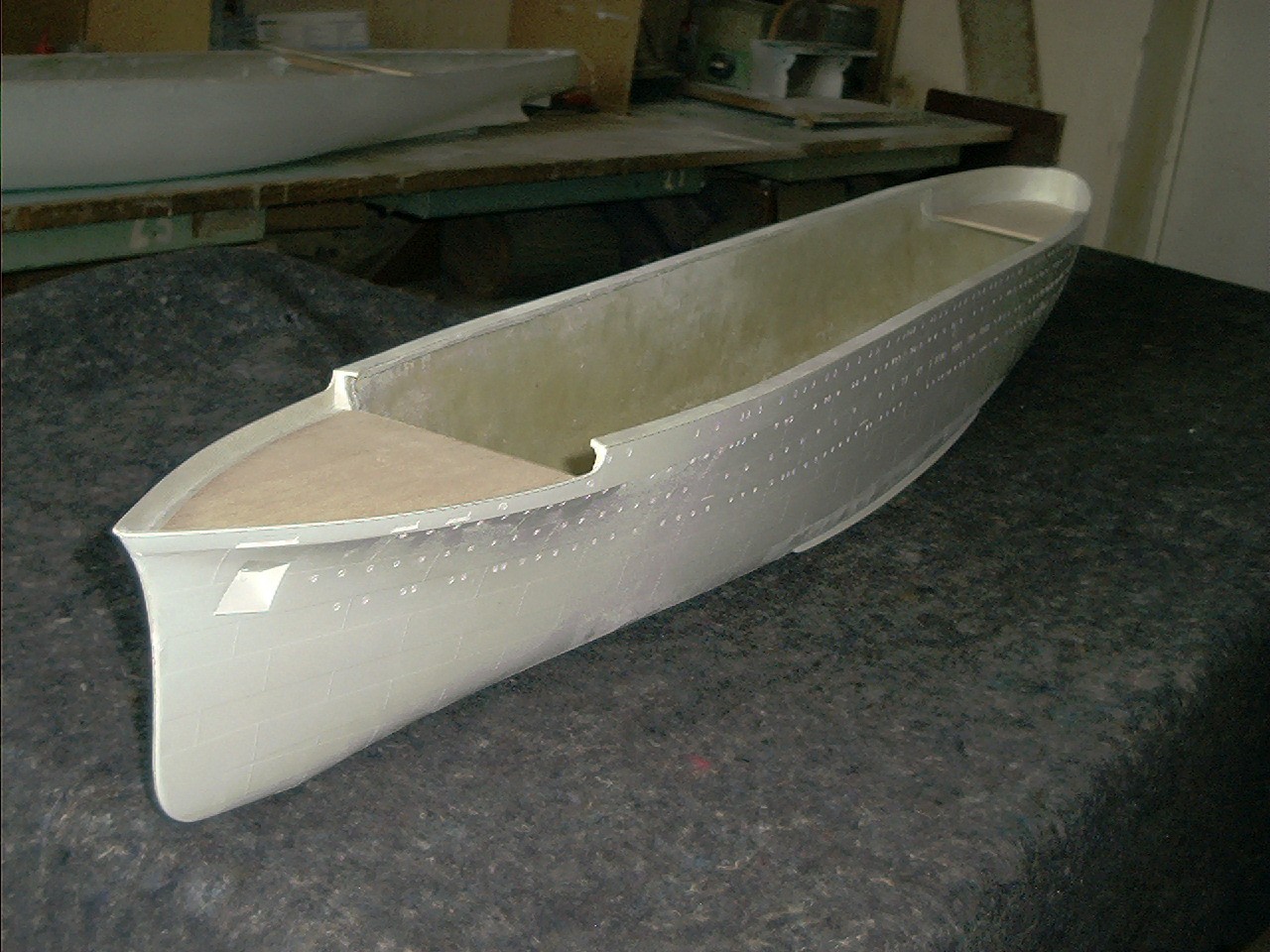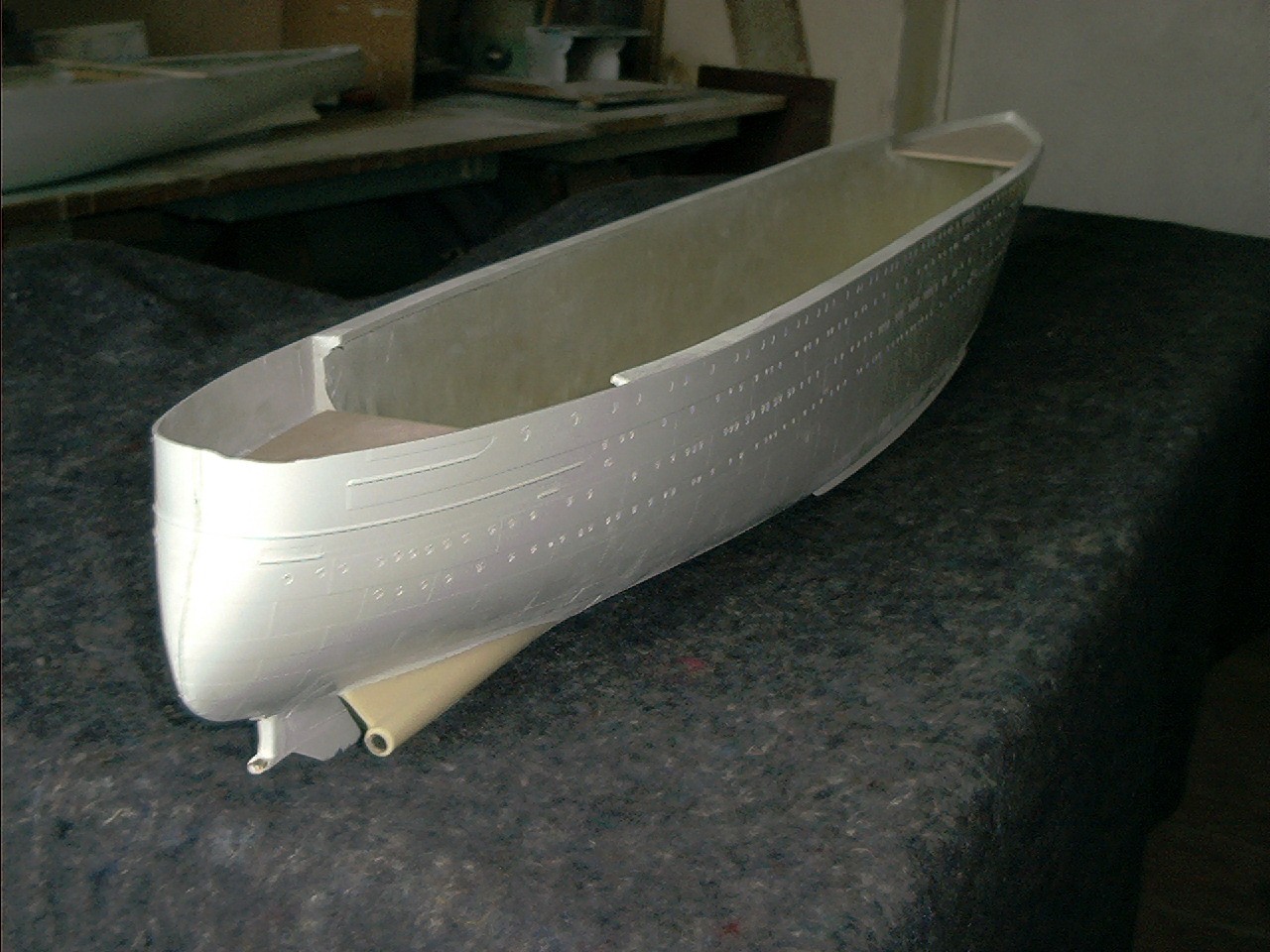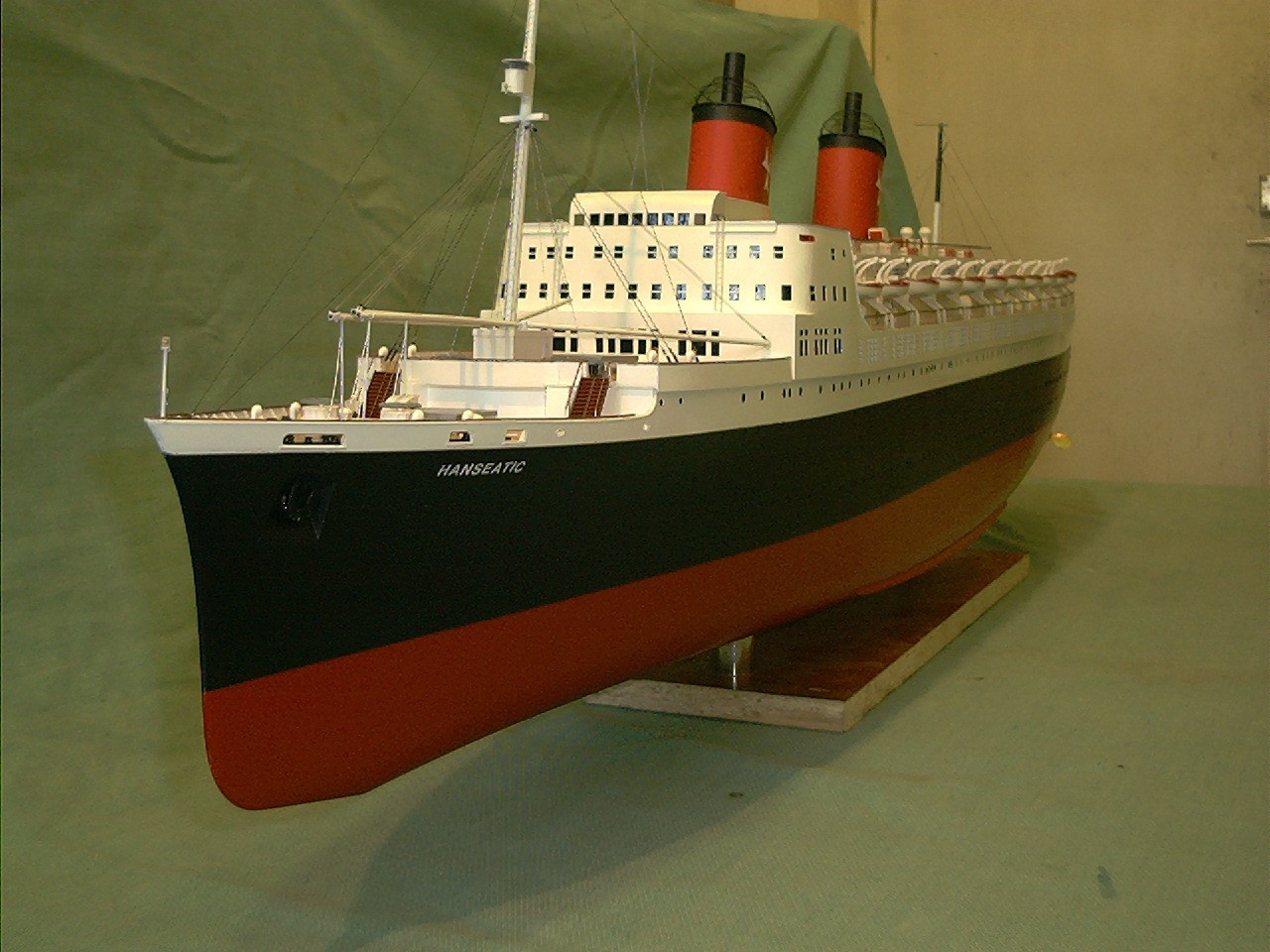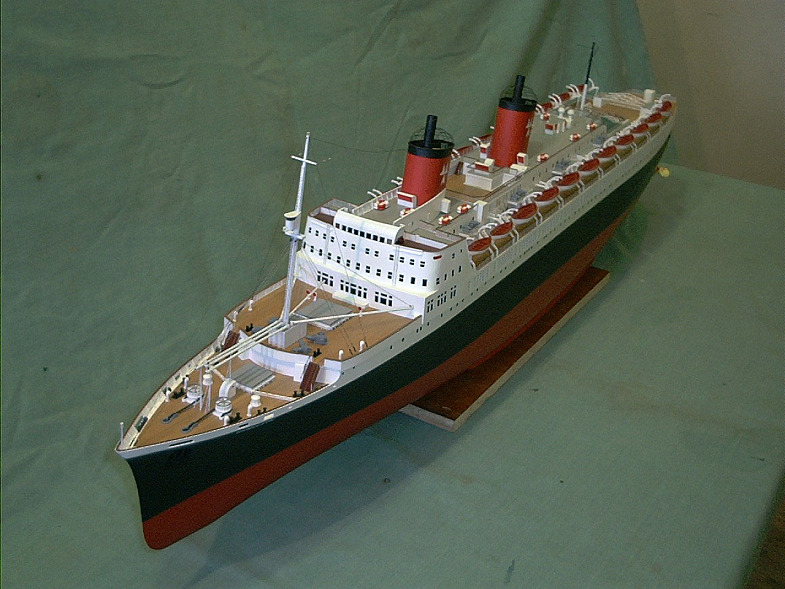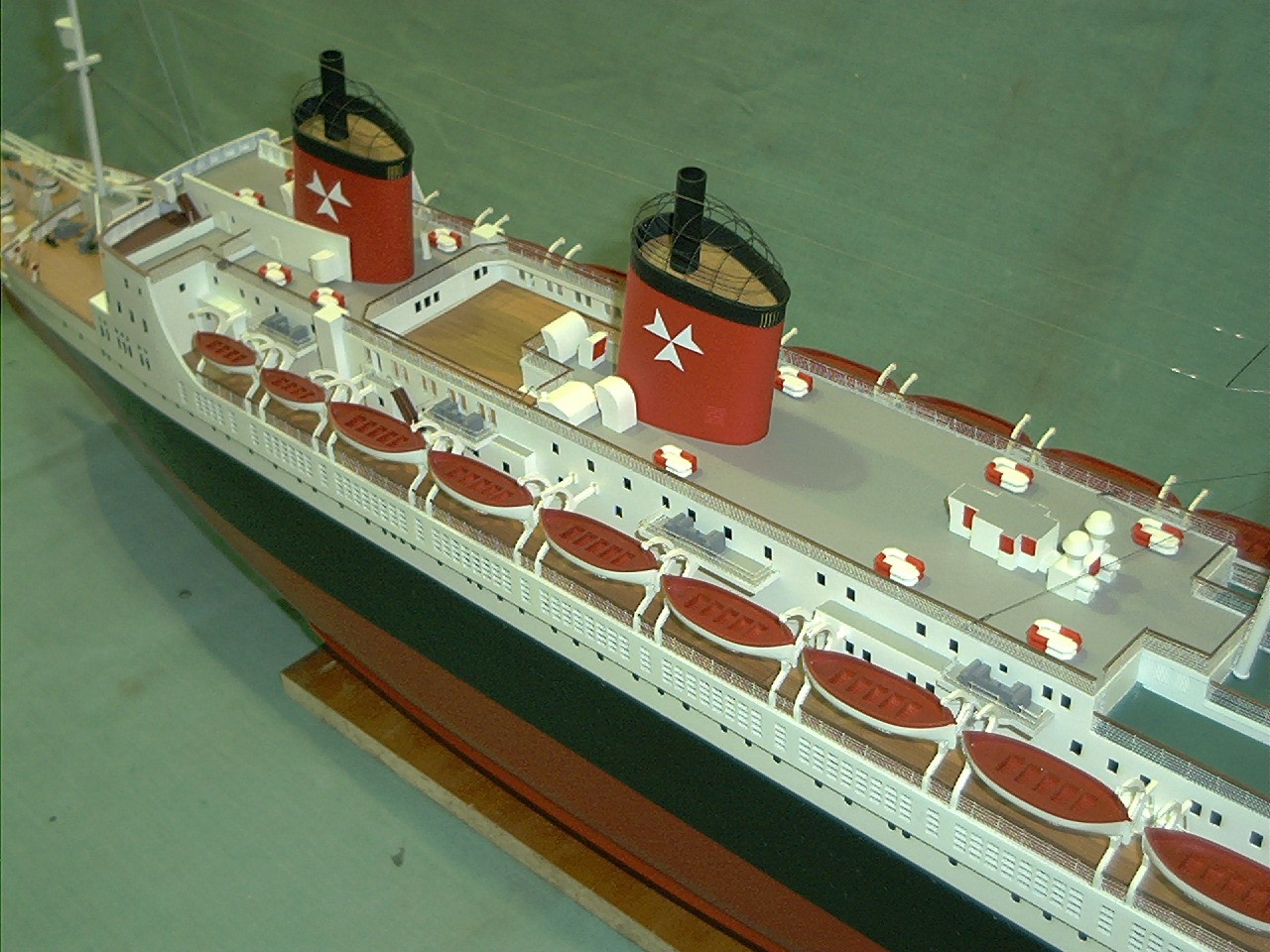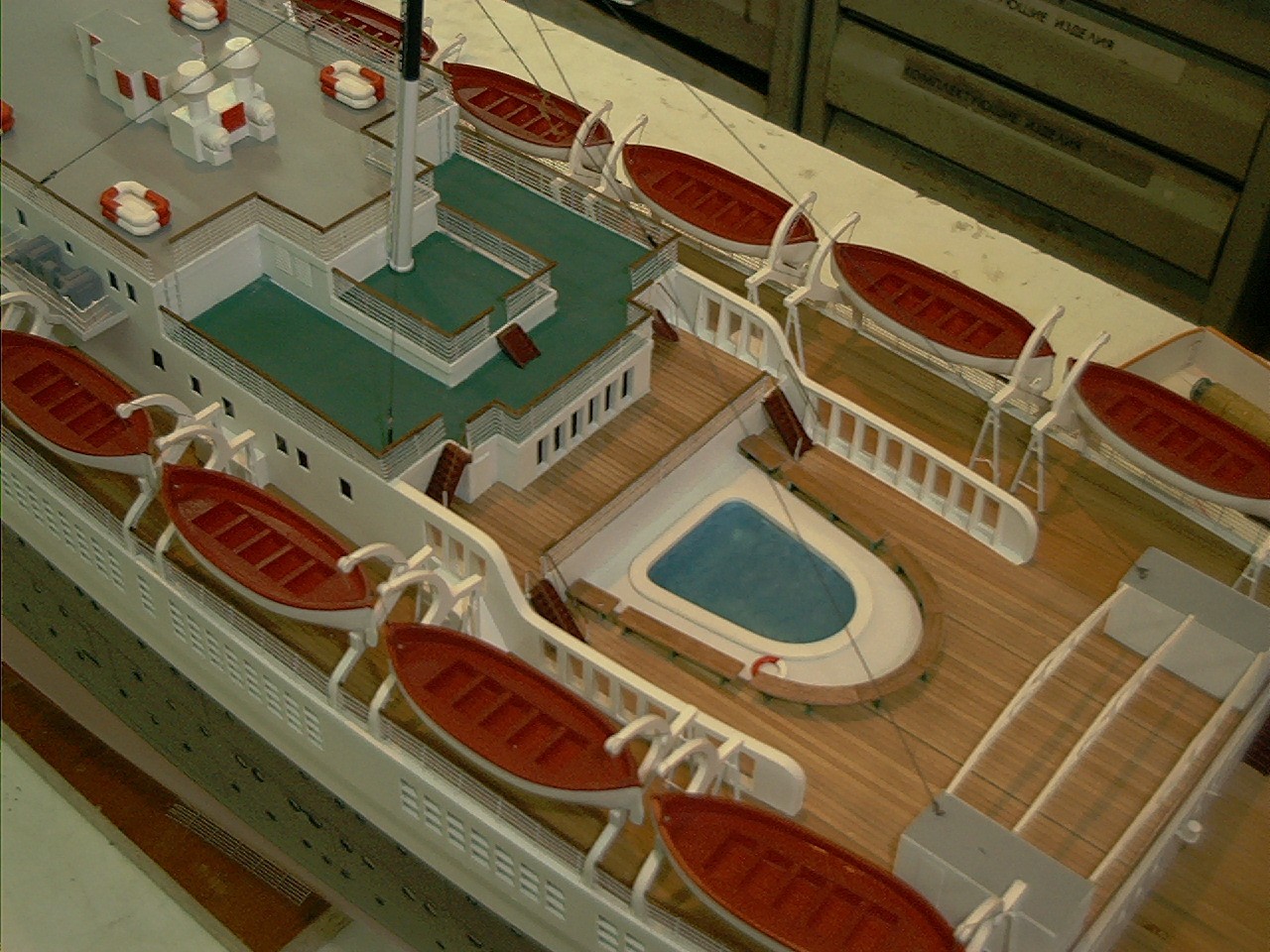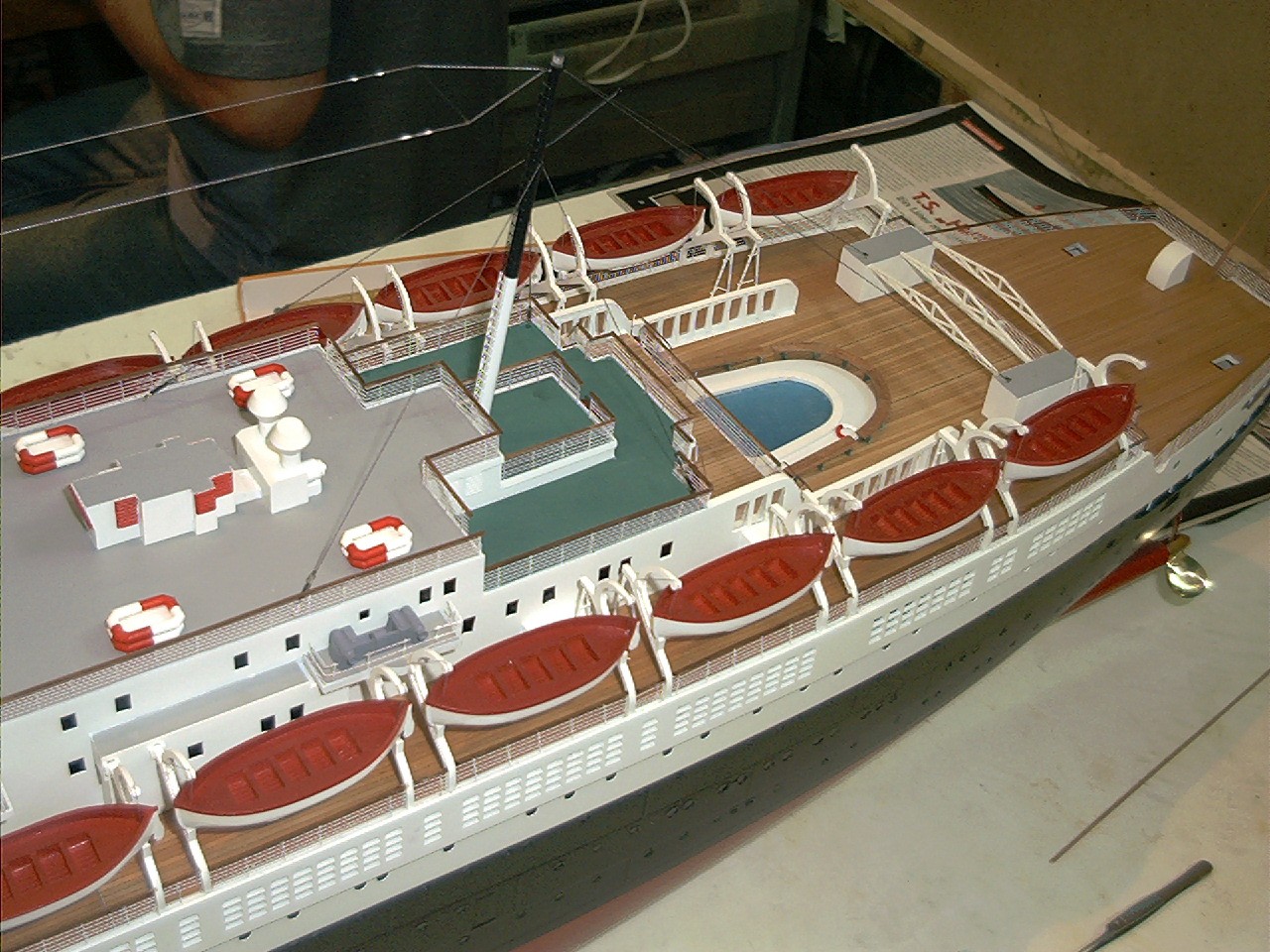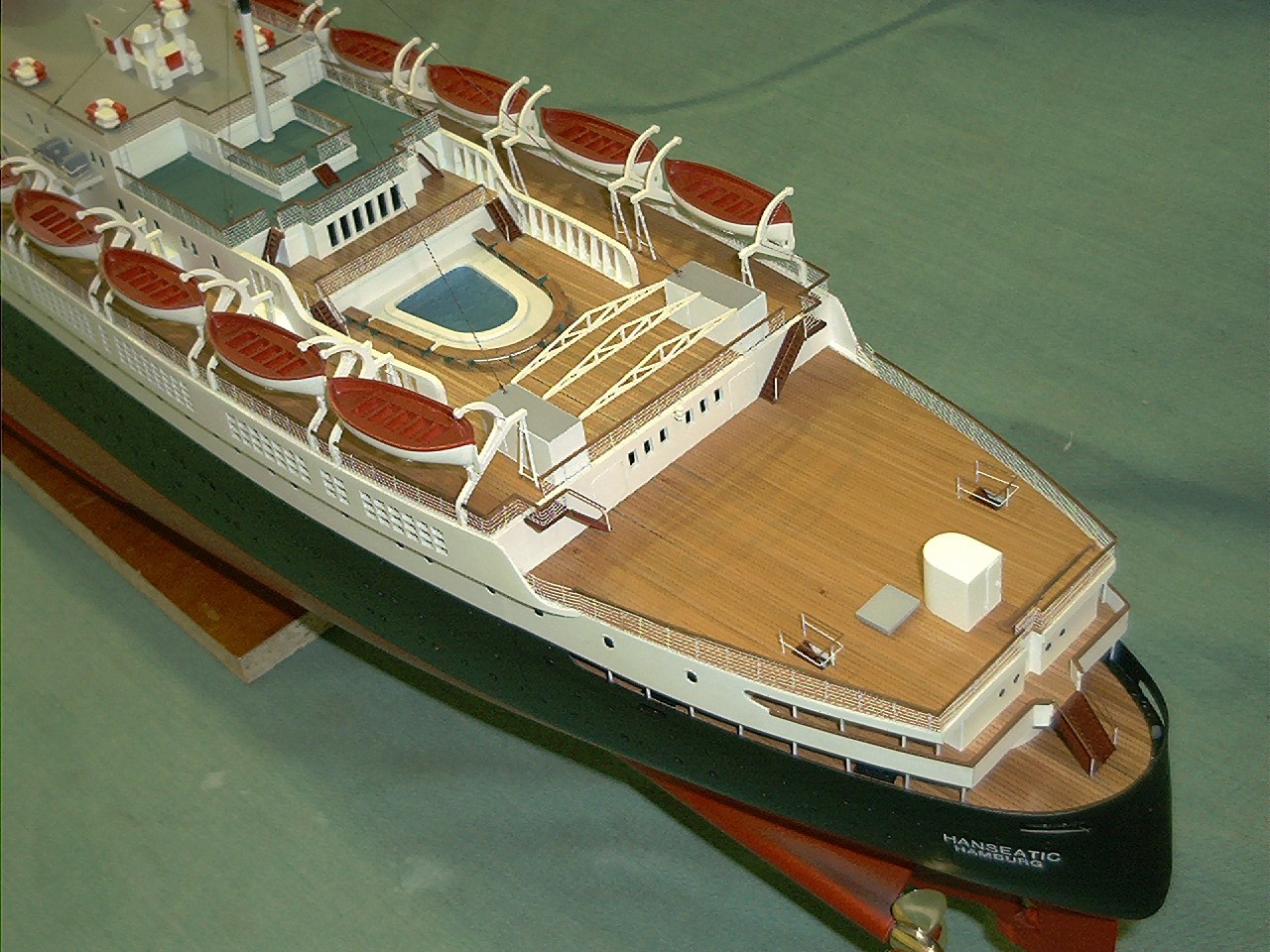 Service history
RMS Empress of Japan was an ocean liner built in 1929–1930 by Fairfield Shipbuilding & Engineering Company at Govan on the Clyde in Scotland for Canadian Pacific Steamships. This ship was the second of two CP vessels to be named Empress of Japan – regularly traversed the trans-Pacific route between the west coast of Canada and the Far East until 1942. In 1942, she was renamed RMS Empress of Scotland – the second of two CP vessels to be named Empress of Scotland. In 1957, the Hamburg Atlantic Line purchased the ship and re-named her TS Hanseatic. Empress of Japan carried out her sea trial successfully in May 1930. The outbreak of war in Europe caused Empress of Japan to be re-fitted for wartime service. Following the Japanese attacks on the Empire outposts in the Far East In 1942 the name of the ship was renamed Empress of Scotland. Following the end of World War II, Empress of Scotland In the period between 1948 and 1950 was rebuilt at Fairfield in Glasgow. This re-fitting included a reconfiguration of her cabins. The Canadian Pacific Empress of Scotland completed her last trans-Atlantic crossing in 1957; and she was temporarily laid up in Belfast until being sold. Following her sale to Hamburg Atlantic Line in 1958, the ship was radically rebuilt. The ship's superstructure and funnels were rebuilt and her passenger accommodations were re-configured. The vessel emerged as the 30,030 GRT TS Hanseatic. The renamed and re-flagged ship was designed to carry as many 1350 passengers in comfortable luxury on the Hamburg-New York route. On 8 September 1966, the ship caught fire at New York. The fire developed in the engine room and gutted five decks.
---